TL; DR
We 3D printed an impromptu invention to make football better.
Situation
The evening of December 17, 2017, I was sitting here at my desk working and had the Dallas Cowboys vs Oakland Raiders game on. My attention was not focused one hundred percent on either one, until this happened…
As a football fan, I was annoyed. How can a process not be in place to handle a situation like that, where it was unclear if the ball has crossed the 1st down plane.
Coming up with the idea
Then the wheels in my head started to turn.
How can this be fixed? What do we fans want, and don't want? What would actually work?
I came up with an idea, sketched it on my white board, then called David.
Gathering the Squad
David is our fantasy football commissioner going on the third year. He is also rain man. The nick name given because he is a wizard with football knowledge. Before the season he put $50 on four teams to with the Super Bowl. Those teams were:
1- Patriots
2- Rams
3- Eagles
4- Steelers
Those were the 4 best teams that season…
After explaining the idea he offered to make a logo to brand it. He's done some great design work on this site before so I was all for it. Next to contact was Jake.
Jake and I played football in high school together and we both played free safety. He went on and played at Ft. Lewis College in Colorado. He graduated with a degree in engineering and does some next level stuff with a firm that contracts with NASA. He has a 3D printer and is well versed in CAD (computer-aid design).
(Us back in highschool)
I sent him the white board sketch, explained the concept, and he agreed to make this a reality.
Shortly after speaking to Jake, it was time to speak with Nick. Nick played football at a Jesuit High School in California, similar to Jake and I's school. He lives in Hollywood pursuing his passion for producing film. Checkout his youtube channel @CharronWithaC (Nick Charron).
We discussed the idea and explored how hard it would be to make a video presenting the problem (the video you watched at the top of this page). After a fourty-five minute Skype screen share session, he finished the video.
At this point all we needed was the logo from David and the final print from Jake. On Tuesday, January 30th, 2018 Jake finished the last print and sent it via next day air.
Here it is:

Further explanation
The solution is simple. The referees would have access to this tool during the game. If the ball is too close to the sticks to tell if it passes the plane of a first down, do the following:
1- Turn on laser
2- Slide laser into mount
3- Snap on laser mount to bottom of the stick
4- If the laser touches the football, first down. If it doesn't then its a turnover on downs
The referree has to apply the mounted laser correctly and its still their judgement call at the end of the day whether or not its a first down.
Another attempted solution (but with the wrong approach)
I can guess what you're thinking, theres probably other solutions to this problem. Here's what my research yielded:
Now for the question of "why is our solution better?" The answer is simple, the Human Element. We're not watching a bunch of robots play a game. We're watching football!
A game rich with history and culture that plays a big part in many of our lives, David, Jake, Nick, and mine especially. My relationships are influenced by football because football has influenced me. Playing the game gave me mental and physical toughness, and a way of understanding goals and the process to attain those goals that I don't know I would ever had learned otherwise.
My point is, the Human Element solution is better because it maintains exactly that, the human element. It is left to the referee to align the mounted laser accurately to help him interpret the spot of the ball. This is a tool. It is a tool to help the referees do their job to the best of their ability. Nothing more, nothing less.
Conclusion
Vince McMahon announced the resurgence of the XFL Professional Football League, an innovative and different take on football. Since this seems to align with the XFL's mission, we're going to do our best to show them our solution.
We'll also do our best to show the NFL and NCAA and we'd love to hear what they think of it! What we want most of all, is to see whether or not what we put all this effort into could ever be used to better the game of football. That is our goal here.
If you like the idea share this story on Facebook or Twitter! Also, if you know someone we should show this to, please let us know!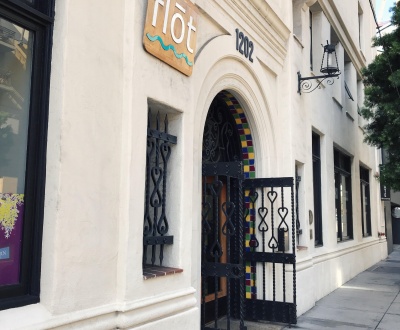 TL; DR Sensory deprivation tanks are great for clearing you mind and…