TL; DR:
I went to Italy for business and made a personal trip out of it in only 5 days. Scroll through the pictures & videos.
Intro
I went to Italy and only had 5 days to get after it. Here's how I did it.
This trip was initiated due to work. I only had about 8 hours of work, so making it a trip for pleasure as well, was a no brainer. Plus I had never been to Europe. My friend Alex planned on meeting me there, she lived there for a summer a few years ago.
Here we go!
Day 1
I flew into Rome, arriving early in the morning. The first task at hand was to find the Air BnB. I knew it was right outside the Pantheon so I took a train to the central train station in Rome, Roma Termini. I had more luggage than I wanted because of some work stuff so I couldn't walk the rest of the trek.
The first person I saw as I exited the station was an older gentleman offer taxi rides. I told him I needed one and we walked to a bus, which is not a taxi.
I immediately thought this was weird and just rolled with it. The bus took us right to where I needed to go and he was a pretty nice guy. Then he demanded sixty euro.
I told him he was high and gave him twenty-five euro and told him to kick rocks.
This was the only challenge I had during the entire trip, so I'm pretty content with it, all in all.
After checking in, I had to take a breath. I didn't sleep on the plane so I was exhausted; but sleep was obviously not an option.
I took my wallet, water bottle, and an external battery pack for my phone to go eat and explore the city.
The Pantheon was literally right outside my door so I had lunch right there.
I was blown away.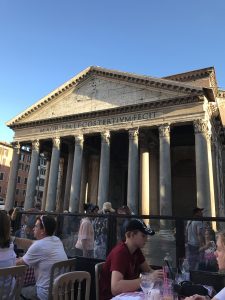 Sitting there alone eating a pizza, staring at the Pantheon, surrounding buildings, and people was overwhelming. I kept my sunglasses on as I was close to tearing up.
I had never experienced such a different and beautiful culture with an extensive history like Rome. It was a paradigm shifting moment.
After getting a grasp back on reality, I set off on foot without a map or care of the destination to explore.
I usually need to know where I'm going so this was atypical for me.
Here's what I stumbled upon: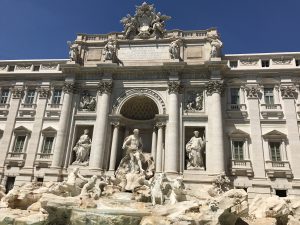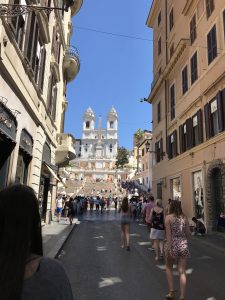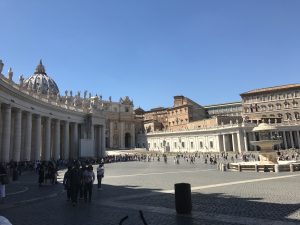 Alex was supposed to meet me in Rome on day 1. We had flights arranged and a full itinerary planned. This had been in the making for about 3 months.
Then she lost her passport. In another state. The night before.
Splendid Alex.
I went to bed thinking I was rolling solo through Italy, which isn't all-bad. But day 2 was the workday, so that's what my mind was focused on.
Day 2
Got up early, found out Alex go her passport overnighted in time to catch a flight while I was asleep. Phew….
I took care of business and met her at Roma Termini in the afternoon. Just in time.
After getting changed from work/traveling all day we set off to enjoy the city.
We went to most of the place I had gone to the day prior and finished at the Spanish Steps.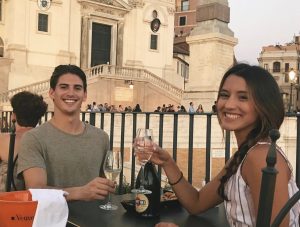 The sun set over the city.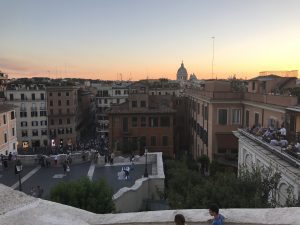 Afterwards we meandered through the city ending the night with dinner near our Air BnB.
Day 3
We packed all our things and took the 06:05 train to Cinque Terre.
There are five stops on the train that encompass Cinque Terre. It's the most picturesque place I've ever seen. The colors of the small buildings built into the cliffs contrast against the blue of the water.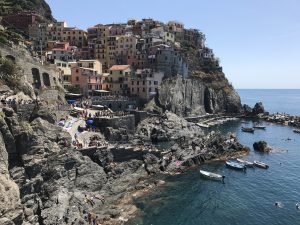 At some train stations there's a bag check service that will let you leave your luggage for a nominal fee. So we changed into our bathing suits and did that at the first town, Vernazza.
We hopped back on the train to have breakfast at the next town, Monterosso al Mare.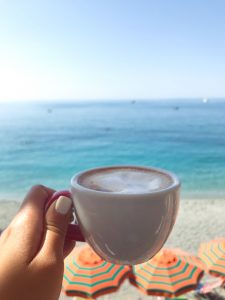 A stones throw away from breakfast was the beach were you can rent lounge chairs. So we did that, laid out, and swam for a few hours.
Watching the locals was interesting. They seemed to be more relaxed than American's I've seen on vacation. It's hard to articulate, but was obvious to me.
When we were done, we were ready to adventure. We jumped back on the train to the next town, Manarola. There we came across this seafood shack. They served a fried medley of seafood with a lemon and salt. It was surprisingly refreshing and not like a typical fried meal.
This is the town I mentioned earlier.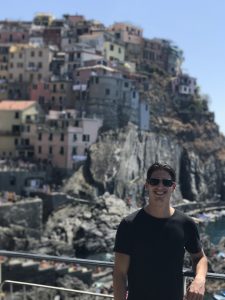 We took the train to get our bags at Vernazza then headed to Florence.
It took maybe two hours and two trains making it a tiring, but scenic trip.
Our Air BnB was awesome. It was a big room with an up stairs study, in an apartment with three other rooms with guests like us.
The Cathedral of Santa Maria del Fiore, or more casually referred to as the "Duomo," is a huge church that took 240 years to complete. The fine detail is breath taking. It comes as no surprise it took that long to build. We walked around in the evening before a late dinner.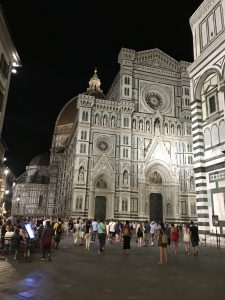 Dinner was more casual. We went to an indoor market called Mercato Centrale.
Day 4
This was our day to fully enjoy Florence. I'd say it's similar to Rome but less touristy.
Our first stop was the David. I recommend getting the skip the line pass, especially if you have as limited time as we did.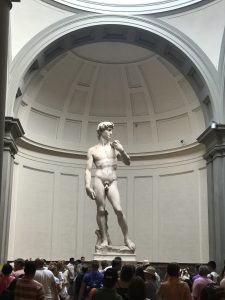 The subtle detail of this sculpture is scary impressive, and its "yuge."
Next stop was the Ponte Vecchio Bridge. It has a bunch of shops and goes over the river.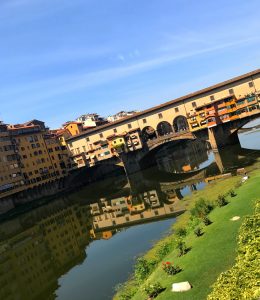 After a panini lunch we headed back to the Duomo to see it in the daytime and have some gelato.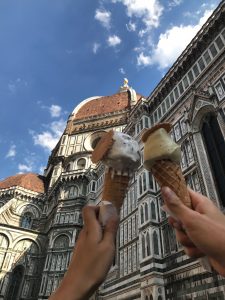 Then headed back to the Air BnB to shower and change for dinner.
Prior to dinner we had an appetizer and drinks at a rooftop bar near the Duomo.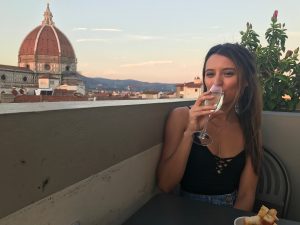 Our Air BnB host Carmine, suggested a restaurant for us to try. I had the best mushroom ravioli I've ever had. Trying to compare Italian pasta to any pasta I've had in the United States is simply apples to oranges. If you know, you know.
Day 5
This was our last day. We had bought tickets for wine tasting in Tuscany. The world renown wine region is only a 30 minute drive from Florence. So along with a bunch of other tourist we hopped in a bus with a sommelier and went to 3 vineyards.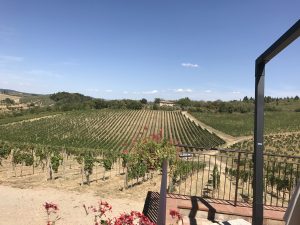 Side note: I love wine. In college a team of us started a small wine venture. It ended up not taking off but did ignite my love of wine. With that being said I made a point to make sure we picked a red, not white, tour. I had to tolerate Prosecco with Alex to make this happen.
10/10 good decision.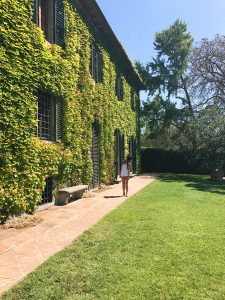 The Italian government regulates wine to maintain the signature taste of Tuscany's famous Chianti Classico. To see how to spot a genuine bottle of Chiati Classico, check out this short article from the Huffington Post.
We bought a case of "Super Tuscany," which is the best of the best grapes, which are outside of the qualifications of a Chianti Classico.
I've got one bottle left, and am saving it for a special occasion.
The tour ended with a light meal and desert wine. We sat with a few Canadians and enjoyed the food, wine, and good conversation.
We got back later in the afternoon and walked around a little more. Then went to dinner near the Duomo.
From there we headed to the train station to another Air BnB (just for the night) in Rome. This was the best option since our flights were the next morning, out of Rome.
Day 6
Fly home.
Conclusion
This was the best trip of my life. It created a real desire to travel to other places that can give me the feeling I had outside of the Pantheon. Thanks Alex for meeting me there and being a good time.
Check out my instagram for more pictures.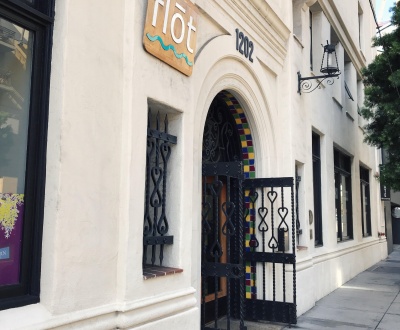 TL; DR Sensory deprivation tanks are great for clearing you mind and…